Looking for something fun to do? River City is right up your alley!
River City Lanes is a fun, community gathering place for bowling in Racine County for people of all ages and walks of life.
Spacious Bowling Center with Great Food
Looking for fun, affordable entertainment for all ages? Grab your family, a group of friends, or your team at work and bowl a couple of games. River City Lanes offers open bowling, bumper bowling, league bowling, and Cosmic Bowling (Friday and Saturday nights). Food service from Bruno's Restaurant, adjacent to the bowling center, is available on the lanes. Choose from appetizers, pizza, sandwiches, and more. Just set up a lane, and River City Lanes will send a waitress to take your order and serve your food, fresh, hot, and delicious. Order a round of drinks and hang out with friends at River City Lane's sports bar. The bowling center is an ADA-friendly facility (Americans with Disabilities Act), welcoming to all.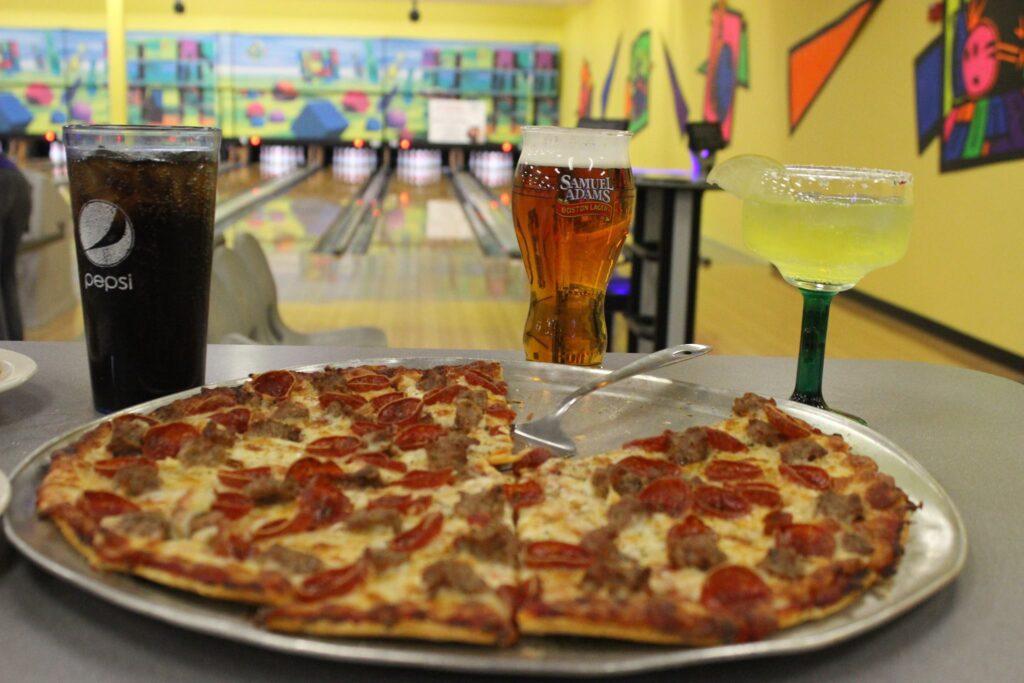 Centrally Located in Waterford, WI
All roads lead to Waterford in Racine County. Located at 730 Cornerstone Crossing, Waterford, WI, River City Lanes is at the intersection of Highways 36 and 164. The bowling alley is centrally located for guests coming from Racine, Kenosha, Burlington, East Troy, Mukwonago, Muskego, Waukesha, Greenfield, Oak Creek, and the Greater Milwaukee area. It's the perfect location for hosting regional or district corporate events, parties, and nonprofit fundraisers.